Come and check out the club at our Open House on Saturday June 10 from 10am to 2pm.
The upcoming season will include rowing, paddling (kayak, canoe, stand-up board), and dragon boating. Our memberships are all-inclusive.  That is, whatever your motivation for membership, you will have access to all of our activities – you are not limited to any one! Membership includes all necessary equipment.  Boat storage (subject to availability) can be purchased by members.  Paddling rentals will also be available this year.
2023 Membership Prices (higher than last year, but at prepandemic rates):
$125 for first adult family member.
$100 for additional adult family member in the same household
$100 for youth, 14 to 17 (with parent or guardian permission)
$50 for child paddler, under 14 (requires adult membership in the same household, must be accompanied by adult on the water)
$200 for Learn-to-Row (includes lessons with an instructor and membership)
$175 for Additional Adult Learn-to-Row (for additional adult family member in the same household)
$175 for Youth Learn-to-Row (14 to 17, with parent or guardian permission)
$150 for boat storage – up to beginning of next season
Experienced rowers can take out equipment anytime.  Inexperienced rowers have to go through the Learn-to-Row program before they can take out craft on their own.  Rowers must be at least 14 years of age.  If you are interested in Learn-to-Row, contact the club to check for available spaces.
Members have unlimited access to paddling equipment (canoe, kayak, stand-up board) during open hours. Paddlers between the ages of 14 and 17, must have parent or guardian permission to take equipment out on their own (member or rental).  Those younger than 14, must be accompanied by an adult.  Members can also have non-member guests along, on a paddle, for a flat fee of $20 per craft.
Dragon boating is back!  Dragon boaters must be at least 14 years of age.  For those interested in dragon boating, there will be a program, starting with one day per week – likely on Monday evenings.  We are thrilled to be getting a brand new, 20 paddler dragon boat, generously purchased for the club by Diamond Electrical Contactors of Trenton (many thanks to Dwayne and Jannine Gray).  Our dragon boat will be like those pictured but with a black pattern.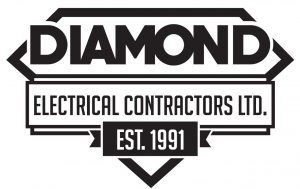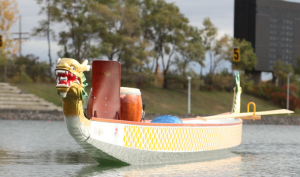 Our open hours will be Wednesday to Sunday.  For those who like the safety or company of a group, we will have one, organized group paddle, per week, probably on Wednesday evening (included in membership for members, $20 for non-members and includes the use of our equipment).
Non-member paddle craft rental rates (per craft):
$20 for first hour, $35 for 2 hours, $40 for up to 4 hours
You can contact us via the CONTACT page of this site or through our Facebook page Trenton Rowing and Paddling Club Facebook .
THE WATER BECKONS!